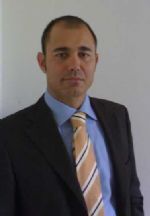 About the Presenter:


Via Di Vittorio , 65
27020 Travacò Sicc. Italy
Office :
Milano: Via L. Rizzo, 8
Pavia: via Porta Calcinara,31 Phone +393483939766
Cell. +39335/6793223
e-mail
rubiolini@ grvision.com
web
rubiolini@grvision.com

Place and date of birth Pavia 16-01-1968
Gianluca Pietro Rubiolini
Education and Titles Classical Lyceum High School, Pavia, Italy
1994 Degree as Medical Doctor (110/110) Pavia University
1998 Specialisation in Ophthalmology (46/50) Pavia University
2001 Abilitation as MD and Ophtalmologist from GMC in United Kingdom ( 4773856 Ophthalmology 30-10-2001).
2002 Expert witness appointed by the Court of Pavia Italy ( DDT n°373 –2002)
Professional Experiences 1998-2000 Director of the Ophthalmology Branch Istituto di Cura E. Morelli di Pavia (Private Clinic operating with the national health service) – Anterior segment Surgeon and Consultant
1998-2000 Ophthalmic Consultant at the Busto Arsizio (Milan) Penitentiary – Consultations and Forensic Ophthalmology
1999-2003 Ophthalmic Surgeon for the Day Surgery department of the "Dalmati" Hospital in S. Angelo Lodigiano (Milan)– anterior and posterior Segment Surgeon.
1999-2001 Refractive Surgeon for the mobile laser service of Temav Srl .
2000-2003 Refractive Surgeon for Icon Laser Mobile Srl.
2000-2006 Head Surgeon for Icon Laser Eye Centers in Milano and tutor for the Icon Laser Eye Centers in London, 2001 (UK) and Stockholm, 2001 (Sweden) - PRK, LASEK, LASIK , Intraocular Refractive Surgery (Phakic IOLs, INTACS, Ferrara rings) and Presbyopia Laser.
2001-2010 Ophthalmic consultant surgeon for the Units of Ophthalmology "Città di Bra" Clinic, Bra (CN) and "Sant'Anna" Clinic Casale Monferrato (AL) , Ospedale Moriggia Pelascini, Gravedona Como. All private clinics operating with the national health service.
1999-2010 over 5800 surgical procedures performed mostly as outcome patients : cataract and glaucoma surgery, refractive surgery ( laser and phakic IOL), ,keratoplasty, posterior segment surgery 23G -25G .
Eyelids plastic and cosmetic surgery , strabismus, surgery of the lacrimal apparatus.
2001-2010 Medical Director of G.R. Vision Clinic.
2009 Cataract live surgery for SOI annual meeting in Rome
Active Memberships and Publication SOE Member ( European Society of Ophthalmology)
ISO (International Society of Ophthalmology).
ASCRS Member ( American Society of Cataract and Refractive Surgery)
ESCRS Member ( European Society of Cataract and Refractive Surgeons)
SOI ( Italian Ophthalmology of Society)

Foreign Languages Fluent English and Spanish (written and spoken).