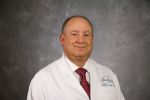 About the Presenter:


Dr. Lane is past President of ASCRS. He has also been a Board Member and officer of the International Society of Refractive Surgery (ISRS) and a Board Member of the Minnesota Academy of Ophthalmology. Dr. Lane has served on the American Academy of Ophthalmology's Committee of Secretaries as the Secretary for e-learning and e- Education.. He currently serves as co-medical editor of EyeWorld and serves on the editorial board of the Journal of Cataract and Refractive Surgery, and Evidence-Based Eyecare. He is also on the Board of the ASCRS Foundation. He is recognized in Who's Who in America, Who's Who in the World and was also named as one of the Nation's leading medical specialists in Best Doctors in America.
He received his medical degree from the University of Minnesota and completed his ophthalmology residency at Pennsylvania State University. Following completion of his residency training, a fellowship year was spent training in cornea and external disease, and refractive surgery at the University of Minnesota. Dr. Lane's expertise is in cornea/external disease, anterior segment surgery and refractive surgery.
In addition to his private practice, Dr. Lane is a Clinical Professor of Ophthalmology in the Department of Ophthalmology at the University of Minnesota. He instructs and teaches courses, gives presentations and lectures extensively on cataract and refractive surgery both nationally and internationally. Dr. Lane is a visiting faculty member of ORBIS International. Dr. Lane is actively involved in clinical research having participated in over 50 national clinical trials investigating new products for cataract and refractive surgery. In 1993, the AAO presented Dr. Lane with the Honor Award for teaching contributions and in 2002 he received the American Academy of Ophthalmology Senior Achievement Award and Secretariat Award. Dr. Lane has presented more than 15 named lectures including the Binkhorst Lecture and has participated as visiting professor on numerous occasions. He has published more than 50 peer-reviewed ophthalmic papers and has written chapters for or served as co-author of 20 books.