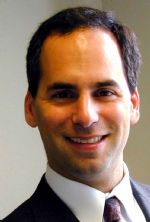 About the Presenter:


Dr. Trattler is the Director of Cornea at the Center for Excellence in Eye Care and is on the Volunteer faculty at Bascom Palmer Eye Institute and Florida International University School of Medicine's Department of Ophthalmology
     
After graduating from Dartmouth College, he attended medical school at the University of Miami School of Medicine and completed his ophthalmology residency at the University of Pennsylvania, Scheie Eye Institute. He spent an additional year for subspecialty training in cornea and refractive surgery at the University of Texas Southwestern Medical Center in Dallas. Dr. Trattler has participated in numerous phase 3 and phase 4 studies in the areas of dry eye, blepharitis, refractive surgery, cataract surgery and new technologies such as corneal collagen crosslinking and intraoperative wavefront aberrometry during cataract surgery. Dr. Trattler was awarded Best Paper of Session for his research on accommodating intraocular lenses at the 2009 ASCRS meeting.

Dr. Trattler has authored many books, articles, and text book chapters including Microbiology Made Ridiculously Simple, a textbook he helped co-author that is used by medical, nursing, and veterinary students throughout the world. In 2002, Dr. Trattler received the "Outstanding Young Ophthalmologist Leadership Award" from the Florida Society of Ophthalmology.   In 2006, he was named one of the top 50 Cataract & Refractive Surgery Opinion Leaders, as voted on by readers of Cataract & Refractive Surgery Today.

Dr. Trattler, is the Medical Editor for Eye Tube, an online resource for physicians with medical and surgical videos. Most recently, Dr. Trattler was named Chief Medical Editor of Advanced Ocular Care, a new publication that reaches 17,000 eye care professionals in the United States.