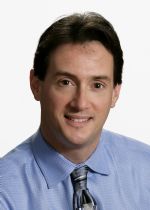 About the Presenter:


Born in '58 in New York and realizing my life's career interest was in understanding eye disease after a preceptorship with Lorenz Zimmerman,MD at AFIP, I gradually came to focus on "dry eye" by the end of my residency. Dry eye has long been a passion of mine since my 3 years of cornea and external disease fellowship at Bascom Palmer in the late 1980ís. Then, I worked on establishing rabbit meibomian gland epithelial cell clonal cultures in the laboratory of Dr. Scheffer Tseng looking at modulation of cell growth and differentiation using serum free growth factors. Since entering private practice in Tampa in 1991, I have focused exclusively on non refractive cornea and dry eye issues, even authoring an award winning consumer book on dry eye published by Yale University Press. This book has been a huge help in educating and encouraging dry eye patients to partner with their eye doctors in their care, optimizing outcomes. Meantime, while continuing to focus on meibomian gland disease in private practice, it became clear to me the need to find a way to safely get inside the gland to finally breakthrough the frustration of understanding and treating MGD. We are now there!
When not involved with dry eye patients or research, I spend the other 48 hours of each day as father to our 4 young children between 3 and 7 years old and as founder of the Focus on Females Education Foundation, which underwrites the largest annual FREE womens healthcare symposium in the USA (www.focusonfemales.com) as well as a LIVE weekly call-in radio show which streams live (http://www.focusonfemales.com/radio.php) where we discuss a wide range of topics in medicine to identify a breakthrough for each caller and listener. We save lives and protect families through the immediate impact of "direct with the expert" healthcare education!