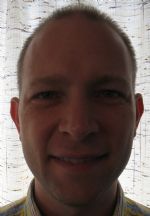 About the Presenter:


Dr. Welch is a Senior Ophthalmology Resident at Brooke Army Medical Center and Wilford Hall Medical Center in San Antonio Texas. He is a former science teacher and corporate chemist before attending medical school at Nova Southeastern University College of Osteopathic Medicine in Fort Lauderdale, FL. He has been married to Melissa for almost 14 years and they have a ten year old son Luke as well as 2 dogs and 2 cats.

Dr. Welch's research experience includes comparison of techniques for ptosis repair, evaluation of smoking as a risk factor for refractive surgery, imaging techniques of the anterior segment, pain reduction in oculoplastics procedures, comparison of outcomes with different refractive surgery platforms, evaluation of cost-efficacy for rapid HIV testing in all new inmates in the Broward County Jail during 2005, and case reports of autoimmune serum-induced purtscher's retinopathy and dopamine agonist induced psychosis in the treatment of prolactinoma with cabergoline.