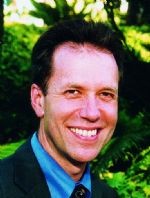 About the Presenter:


Dr. Packer grew up in Los Angeles and graduated cum laude from Harvard University, receiving both an Honorary National Scholarship and a Harvard Scholarship. He received his medical degree from the University of California at Davis and completed his residency training in Ophthalmology at Boston University Medical Center; he achieved American Board of Ophthalmology Certification in 1997 and Recertification in 2008. He currently serves as Clinical Associate Professor of Ophthalmology at Oregon Health & Science University.

Dr. Packer's research focuses on refractive surgery, intraocular lens technology and glaucoma surgical devices. He serves as Principal Investigator for the Carl Zeiss Meditec MEL-80 Excimer Laser and as Medical Monitor for the US FDA study of the aspheric Tecnis Multifocal Intraocular Lens. He is Principal Investigator for the Visiogen Synchrony Dual Optic Accommodative Lens and Medical Monitor for Transcend Medical's CyPass glaucoma shunt. Dr. Packer works extensively with leaders in the ophthalmic industry on the development of new technology for cataract and refractive surgery. He is a consultant to Abbott Medical Optics, Advanced Vision Science, General Electric Company, Rayner Intraocular Lenses, Transcend Medical, TrueVision Systems, Visiogen and WaveTec Vision Systems.

Dr. Packer's recent peer-reviewed publications include "Immersion A Scan Compared to Partial Coherence Interferometry," "The Physics of Phaco: A Review," and "Intraocular Lens Power Calculation Following Incisional or Thermal Keratorefractive Surgery," appearing in The Journal of Cataract and Refractive Surgery; "Aspheric Intraocular Lens Selection Based on Corneal Wavefront" and "Initial Clinical Experience with an Anterior Surface Modified Prolate Intraocular Lens" appeared in the Journal of Refractive Surgery. He authored "Wavefront Technology in Cataract Surgery" in Current Opinion in Ophthalmology and edited the textbook Refractive Lens Surgery published by Springer. He also served as editor for the "Functional Vision" issue of International Ophthalmology Clinics and edited the annual Cataract and IOL issue of Current Opinion in Ophthalmology from 2005 to 2009.

Dr. Packer has delivered hundreds of presentations at scientific meetings around the world and demonstrated cataract surgery on four continents. He currently serves as Chairman of the Cataract Clinical Committee of the American Society of Cataract and Refractive Surgery and is a member of the American Academy of Ophthalmology Preferred Practice Pattern Panel for Cataract. In 2005 he was elected to membership in The International Intra-Ocular Implant Club and has consistently been named one of 50 Top Opinion Leaders by Cataract & Refractive Surgery Today. You can keep up with is current thoughts by reading his blog on modernmedicine.com. A recent post can be found at http://community.modernmedicine.com/_The-Experience-Of-International-Surgery/blog/631502/33379.html.