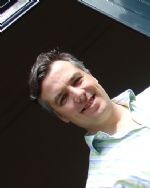 About the Presenter:


Prof. Pesudovs' research interest is ophthalmology outcomes research; incorporating optical quality, visual performance and patient-reported outcomes into the holistic measurement of surgical outcomes. His most important contribution has been the improvement of the quality of patient-reported measurement using Rasch analysis. He has developed and refined instruments for the measurement of quality of life in refractive correction, low vision, and keratoconus, visual disability in cataract and for the measurement of ophthalmic pain.

Prof. Pesudovs' other key area of research is in the optics of the eye and visual performance. Current research includes evaluating optical quality metrics derived from wavefront sensing or corneal topography to optimise the relationship between optical measurement and various measures of visual performance. This research has led to a better understanding of which measures of visual performance are most appropriate for describing visual loss due to different eye diseases.